The Diffusion Simulation Game was a new experience for me. I had never heard of this before, let alone played it before. The experience I had with the simulation had its ups and downs, but that is regular for everything that is new. However, I was able to learn some valuable insights from the game.
During the numerous amounts of times that I played the simulation, I experienced a variety of emotions ranging from frustration to excitement. When I first played it, I thought I would complete it easily and have no problem. But as the first round went on I noticed that there are lots of little things I need to do in order to be successful. Things like just speaking with people or asking for help can go a long way. As I played it more and more times, I started to pick up the little intricacies of the simulation which would help me be more successful. Overall, my experience with the game was good (after I got my yelling and anger out in the first two tries) and I took much from it.
I played it 6 times, and during that last time I was happy with the result as I successfully had over half the staff adopting the new peer mentoring program. In that time, my overall strategy never wavered. I knew I wanted to get the principal's approval and support. Working alongside the principal, in my opinion, is the best way to start new things at a school. This is something I live by as a teacher. Whenever I want to do something I make sure that I have the support from the top first and then I move forward on their advice. I think this works for me because very rarely will the principal cast my idea aside, rather they will sit and work with me to find a way to ensure that it happens. Therefore, I knew getting the principal on my side was key to the simulation.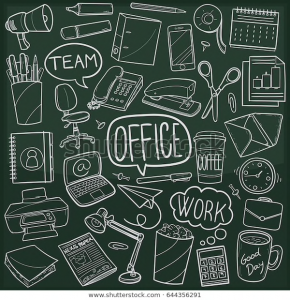 However, I didn't realize how crucial it was to inform everyone else at the same time. I thought those steps could come later. As I continued to play the simulation I began to speak with the right people and understand the staff more, which ultimately helped me succeed.I'm angry at myself for a crucial mistake I made in the early stages of the game. When I first became a teacher, a colleague and friend of mine told me one key piece of information that would make my days as a PE teacher much better. He stated that if I only learn one thing from it should be this. He said, there are 3 people in the school that you must make friends with and be on their good side. You have to be friendly with the secretary as you will continually need their help. They essentially run the school and if you are on their bad side you will get nothing. You have to be friends with the Custodian because if you ever need something cleaned or moved or done they will help you in an instant. Without them you double your work load. Finally, make sure you speak with the administration on a daily basis. Not just about teaching, but about them, their families and interests. This is because when you need something, they will be more welcoming because you've taken an interest in their lives and not just for school purposes. I only followed one of these rules for the simulation and it cost me 5 more rounds of play.
What I took from this exercise more than anything was that you need to work together with everyone on staff. You cannot just go to one or two people to get things done. It takes everyone. This will be very helpful when implementing my Technology Activity. I will not need the principal's help, rather I need to speak with my department. In the discussions with them they can help fix any problems, they can help me test it out to make sure it works properly and they can also adopt it if it works well. I don't have to feel like I am on my own with this. It can be a group.
I'd like to ask everyone, who was the most useful person in your Diffusion Simulation. For me, I found it to be the Secretary. Anyone else find other people to be their most go to person?
Reference:
Office/Team image. [Image] Shutterstock. Retrieved from https://www.shutterstock.com/image-vector/office-work-doodle-icon-chalkboard-sketch-644356291